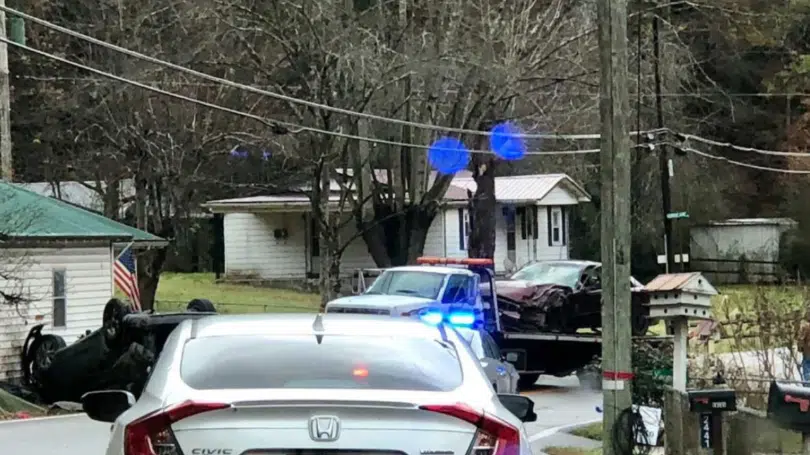 A two-vehicle crash in the Sandlick community of Letcher County Tuesday afternoon sent at least one person to the hospital.
Police said the crash happened just after noon on KY-931.
At least one person was taken to the hospital, police said.
It is unclear if others were injured, but police said the injuries were non-life threatening.
We do not know how the crashed happened.
Kentucky State Police is investigating.
We'll continue to update this story as we learn more information.
Pic courtesy of WYMT.