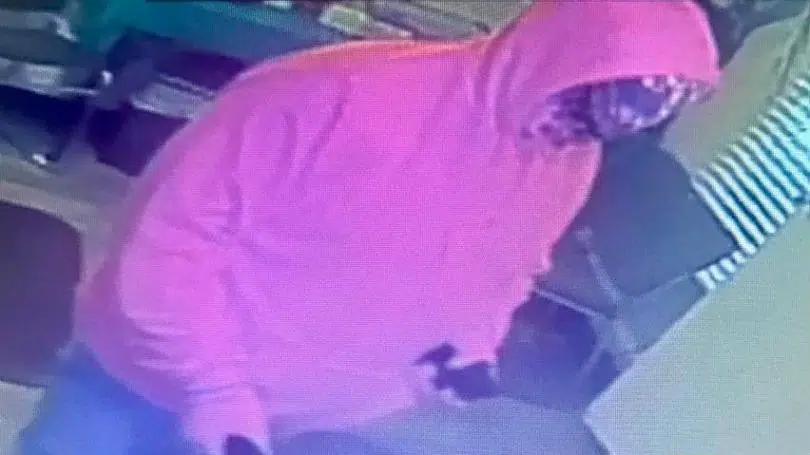 Hazard Police say they are searching for a man they say robbed a business Saturday morning.
Major James East said the robbery happened just after 10:20 a.m. at the Cash in a Dash on Morton Boulevard.
Right now, officers said they are trying to determine where the man went.
He is described as wearing an orange hoodie, an orange mask with black stripes on it and light colored jeans.
Police say the man was driving a white car.
If you have any information you are encouraged to call the police.
This is a developing story, we will update it as more information becomes available.