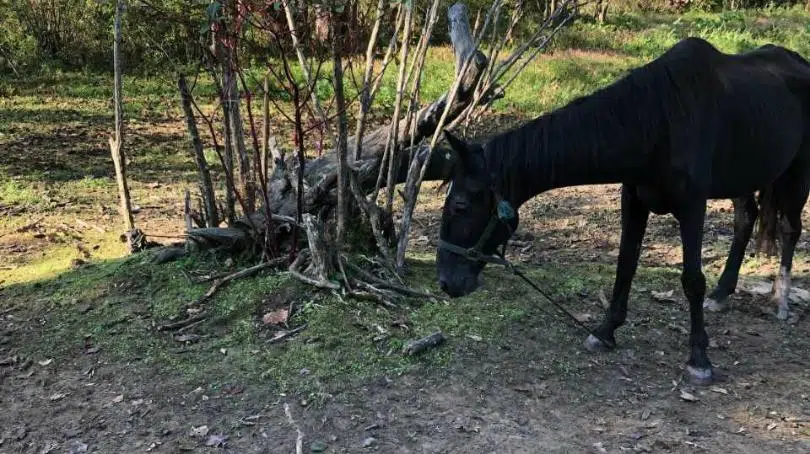 A horse originally found severely emaciated in Perry County will be heading to rehab Wednesday when it is released from an equine hospital.
WKYT in Lexington reports one of the six horses found in Perry County, Klaire, was so weak she was not able to stand.
Klaire, a Tennessee Walking Horse, had to be lifted by a sling while in the Park Equine Hospital in Versailles.
She will join the other five horses at the Kentucky Equine Humane Center, where they all have a long road to recovery.
While caretakers said they are not sure about Klaire's future, they are optimistic about her recovery.
A fundraising concert will be held on October 26 at the Thoroughbred Center Pavilion on Paris Pike to raise money for Klaire and the other horses.