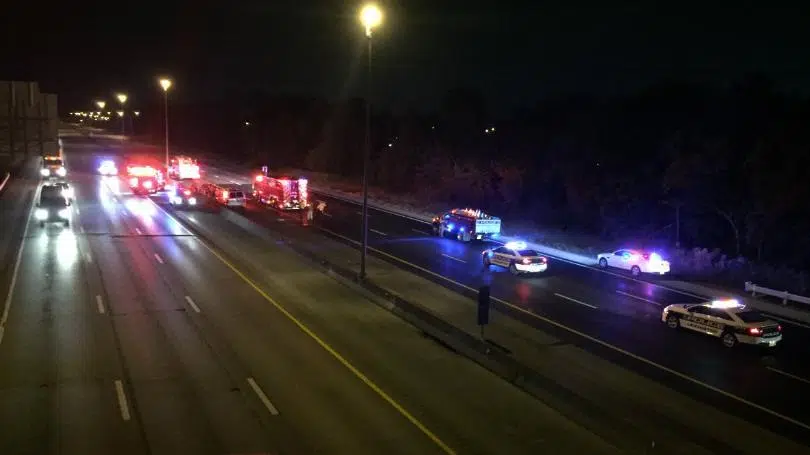 The Fayette County Coroner says a man killed in an Interstate 75 crash Thursday night was from Clay County.
WKYT-TV in Lexington reports that a semi was traveling north near the 113 mile marker when the truck lost a tire. The tire hit a van heading south, killing the driver.
Raleigh Downey, from Clay County, was driving the van. He was pronounced dead Friday.
Picture courtesy of WKYT.