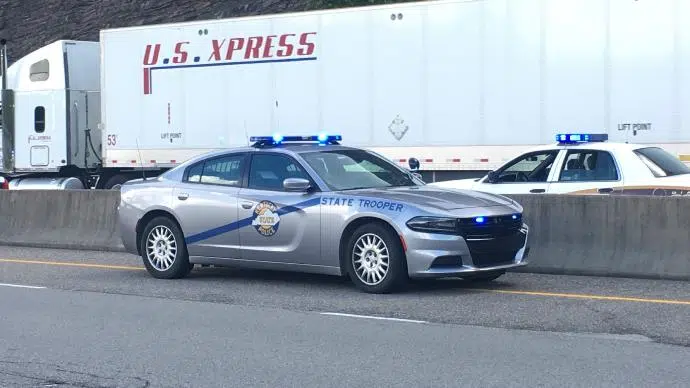 Kentucky State Police and the Letcher County Sheriff's Department responded to a crash Thursday around noon.
The crash happened on US 23 southbound near the Kentucky-Virginia
border in Letcher County.
The crash was between an orange car and a blue truck.
Authorities say the driver of the orange car saw a police checkpoint while driving southbound and tried to turn around. A concrete barrier prevented the driver from getting into the northbound lanes.
"He couldn't make it into the northbound lane because of the concrete barrier and unfortunately he did hit a vehicle that was traveling southbound head on," said Kentucky State Police Post 13 Captain Jennifer Sandlin.
Troopers identified the driver of the orange car as John Henry Gibson, 51, of Seco.
We are told Gibson was very intoxicated.
Two passengers in his car and the driver of the blue truck are receiving medical attention, along with the driver of the orange car. We do not know the extent of their injuries at this time.
Traffic is moving and crews are clearing the road.
Gibson faces charges of driving under the influence and three counts of first-degree assault.