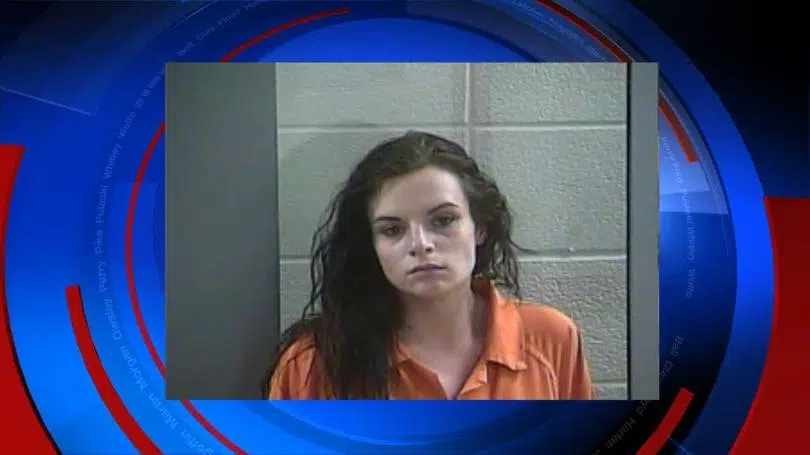 Laurel County Deputies arrested 23-year-old Tiffany Rae Owens two miles south of London Friday.
Deputies were searching for a man on felony warrants.
Owens opened the door, holding 3-year-old son. Deputies said they found drug paraphernalia in the home including glass, a bong, needles and spoons with a white substance deputies believe was meth. All this was where the 3-year old could reach the items.
Officers say Owens admitting to smoking meth two days prior. She is seven months pregnant.
Deputies charged Owens with criminal abuse and possession of drug paraphernalia.
Officials called social services to place the child in other care.