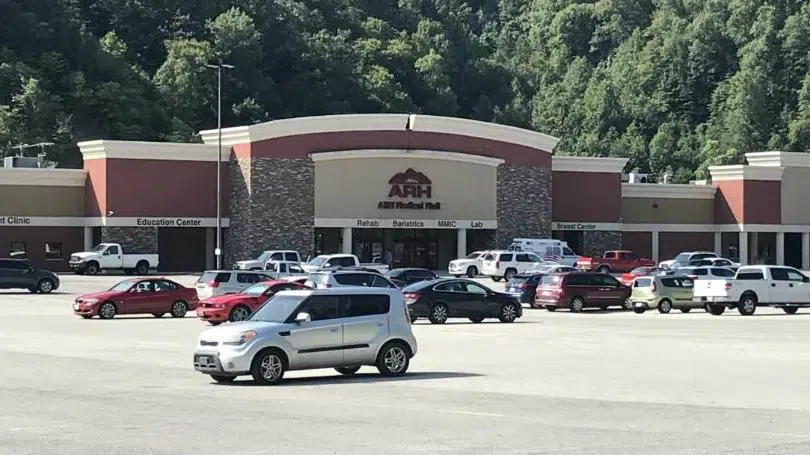 Officials with ARH have confirmed to WYMT that a threat was made early Friday morning across the street from the WYMT Studios at the ARH Medical Mall.
Spokeswoman Melissa Cornett said both the Medical Mall and the physician office building immediately went on lockdown. They contacted police who responded and found the suspect at the physician building right behind the main hospital.
Cornett said the quick response from staff and police allowed their security measures to work as planned and keep staff and patients safe.
Hazard Police have not confirmed if they have anyone in custody or what they might be charged with.
The lockdown has been lifted.
Original Story:
Officials with Primary Care tell WYMT their Hazard location is on high alert after a threat.
CEO Barry Martin tells us a threat was made against Primary Care and other local medical facilities. They are still accepting patients right now, but have added extra security and placed all staff on high alert to look out for anything suspicious.
As of now, it is unclear what the threat involves.
At least two people inside the ARH Medical Mall have reached out to WYMT saying that facility is also on high alert.
We have reached out to Hazard Police, but they have not released any information to us.
We will continue to follow this story and bring you updates as we get them.