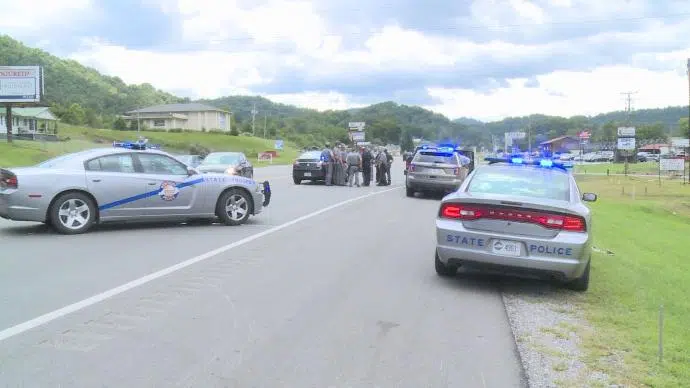 A nearly 100-mile chase involving multiple law-enforcement agencies ended in Pikeville Tuesday.
Kentucky State Police, Boyd County Sheriff's Department, Floyd County Sheriff's Department and Pike County Sheriff's Department all took part in the chase. The teenage driver of the dark blue Dodge Ram was caught after his truck ran out of gas right next to Pikeville RV.
The Boyd County Sheriff's Department tells WYMT they got a call from Ohio about a 17-year-old boy wanted in connection to a possible murder. They also said the teen might have stolen firearms in his truck.
One Boyd County deputy says he was behind the teenager during the chase when he saw the teen point what appeared to be a gun back at him.
The teen now faces charges of first-degree assault and attempted murder.
Picture courtesy of WYMT.