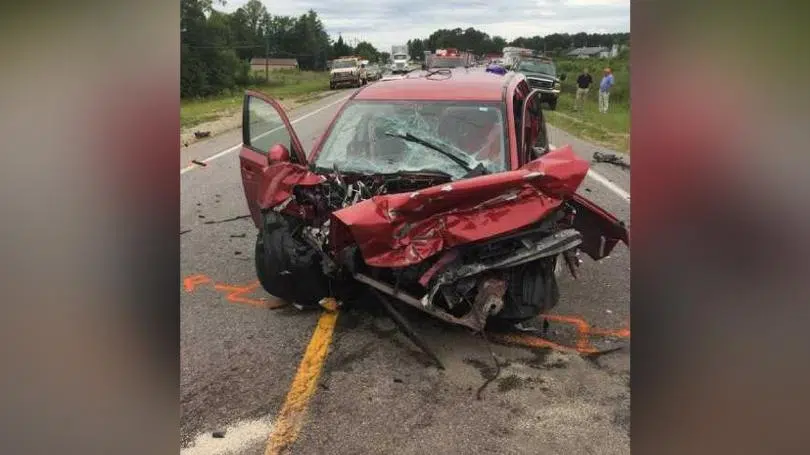 A crash in Laurel County killed one person and injured three others Thursday night.
The crash happened on U.S. 25 and closed the road for nearly two hours. Southbound and northbound lanes were closed before reopening just before 8 p.m. Thursday night.
The Laurel County Sheriff's Department tells WYMT that Richard McFadden, 62, of Lily, Kentucky was transported to St. Joseph Hospital where he died shortly after.
Officials also tell WYMT that Jonathan L. Anderson, 38, of Williamsburg was flown from the scene to the UK Medical Center with serious injuries. We do not know his condition at this time.
Shonda Vanover,43, of Corbin and Barbara Lisowe were treated for injuries as well. Both Vanover and Lisowe went to Baptist Healthcare Hospital for treatment.
Officials say a red colored Mitsubishi was traveling northbound when it attempted to turn left. At that time, it collided with a blue colored Jeep that was traveling southbound. Anderson was the driver of the red Mitsubishi.
Vanover was the driver of the Mitsubishi and Lisowe and McFadden were both passengers with Vanover.
Picture courtesy of WYMT.