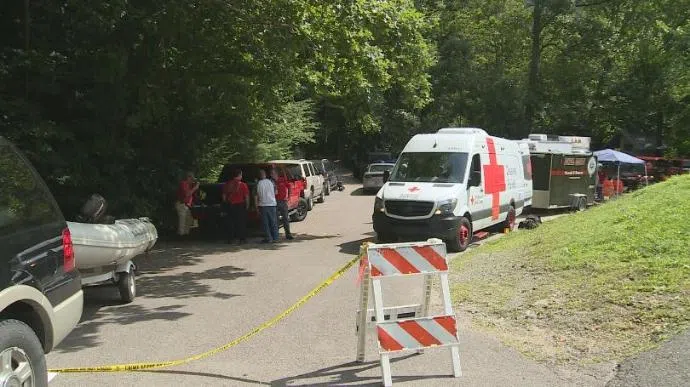 The Menifee County Coroner says the body recovered in the Red River Gorge is Les Reynolds, a man who went missing several days ago.
Both Wolfe County Search and Rescue and the Powell County Search and Rescue teams posted on Facebook stating the body found around 6 a.m. Saturday by a dog team was that of Reynolds.
Reynolds went missing Tuesday night after he called his family saying he was lost.
Search and Rescue teams think he may have slipped coming down an embankment and hit his head where he had a pre-existing injury from a car crash.
Picture courtesy of WYMT.