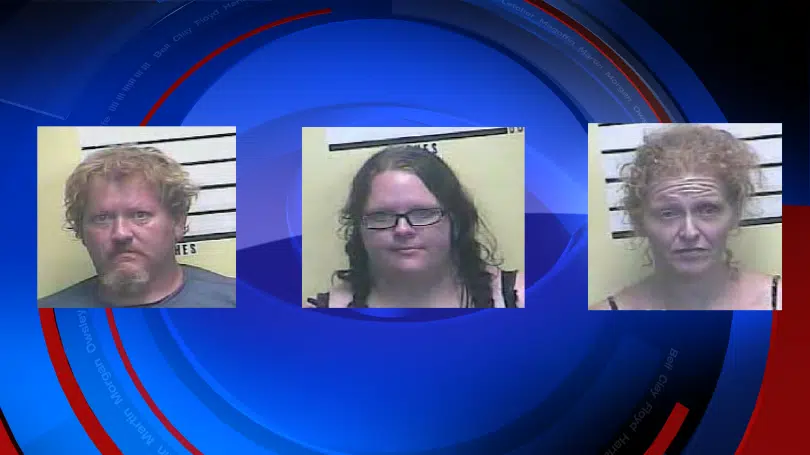 Early Friday morning, Kentucky State Police Post 10 received a call from a homeowner in the Calvin community of Bell County.
The homeowner told police he had two people detained in his garage after they broke in.
43-year-old Chris Asher and his daughter 25-year-old Christy Asher entered the garage multiple times without permission. Police later found 39-year-old Karen Howerton nearby. Howerton admitted to police about her involvement in the burglary.
Police found items stolen from the garage inside Chris Asher's apartment and vehicle. During the investigation, troopers found more stolen items that were taken to another location from previous burglaries.
Officials also went to a home on Old Tanyard Hill Loop where a "large" amount of the owner's property was found. However, many items are still missing.
All three involved were arrested and charged with Burglary, 3rd degree. They were taken to the Bell County Sheriff's Department.
Picture courtesy of WYMT.