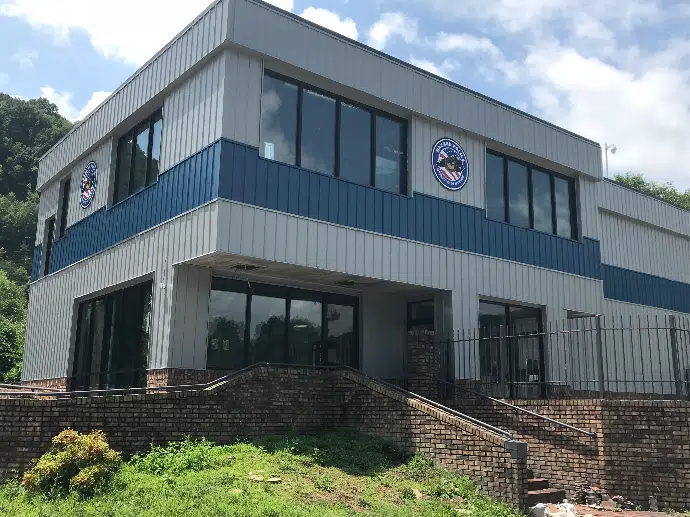 The Hazard Police Department says a lot of progress has been made towards getting them in their location.
The new location of the Hazard Police Department will be in the former McDonald's building on East Main Street in Hazard. Employees say the building was once home to a rare two story McDonald's, up until a few years ago.
Renovations have brought the soon-to-be police department new HVAC systems, water lines, and electrical lines, in addition to their new metal siding. Staff say they are trying to put more signage up, like the thin blue line across the building, to be more identifiable.
Hazard Chief of Police, Minor Allen, says he believes the way the building is set up, will more a more efficient and convenient place for both staff and the community.
"You know it just gives us a better way to interact with our community, you know, accessibility. The location is absolutely wonderful," says Allen.
Workers at the police department say parking is an issue at their current building, as well as handicap accessibility. They believe their new building will alleviate those problems.