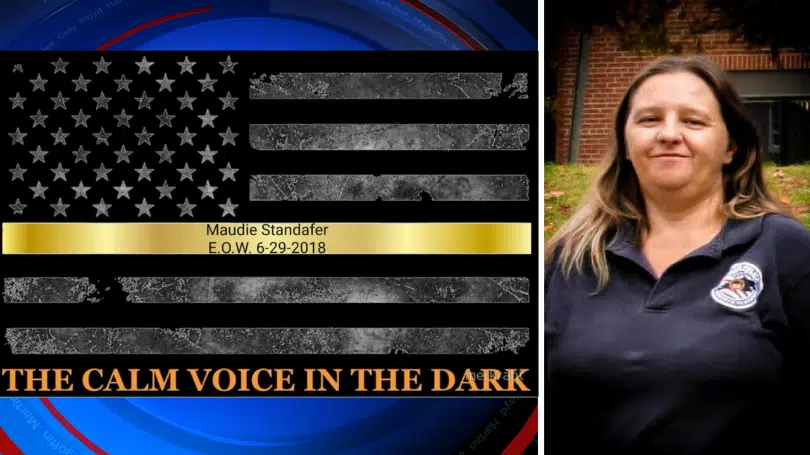 Hazard Police Department staff members are mourning the loss of one of their own.
Hazard Police Chief Minor Allen says Dispatcher Maudie Standafer died unexpectedly Friday night. He says her death was health related.
Standafer started her career with Hazard Police in December 2002 as a Dispatcher. She then worked her way up to Chief Communications Officer and after several years she transferred to a clerks position with the department. However, she recently transferred back to dispatch due to staffing needs.
The Perry County Dispatch says she recently worked as a dispatcher with Perry County 911 for a period of time.
Hazard Police say funeral arrangements have not been made.
Picture courtesy of WYMT.