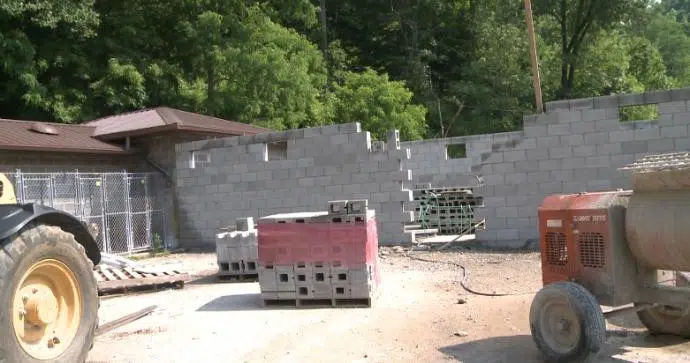 The Kentucky River Regional Animal Shelter has not been renovated since it was constructed back in 1989. In February, the shelter announced they had received a grant and would be able to begin construction on additional spaces.
"We get 500 animals a month, 6,500 a year," said Allie Mullins, the manager at the shelter.
Mullins said the grant money was able to make the dreams of renovations a reality. Workers began construction earlier this year.
"We're getting 30 kennels for big dogs added on," said Mullins. "We're really excited, our new dog kennels are going to be air-conditioned, and then they are going to have air coming in and out."
Along with air conditioning, renovations will include six new quarantine kennels, a soundproof cat room along with other various renovations. Mullins said workers are very excited about having these renovations completed.
"They are working every day on it," said Mullins.
Construction is set to be completed by the end of July.