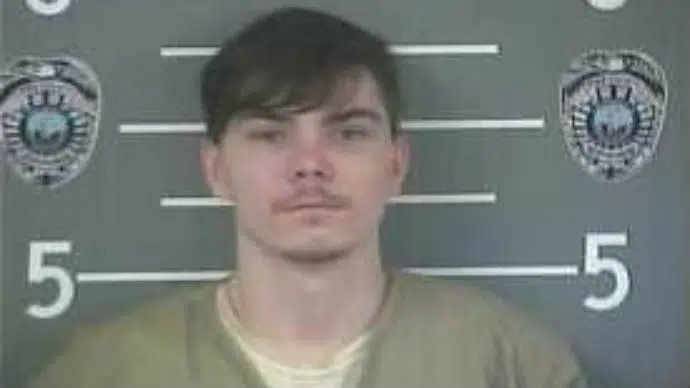 After viewing jail video surveillance footage twenty-three-year-old Scottie Gibson is now charged with the murder of Adam Potter.
Trooper William Petry says it appeared it began with a verbal altercation between the two, then escalated…then ended…quickly.
"From the video, it doesn't appear this was a long, drawn-out fight. There were some punches thrown and it resulted in the injuries to Mr. Potter."
In similar incidents an inmate would be brought to the jails' medical facility to be treated for their injuries, jail officials say. That was not the case for Potter, he was immediately transported to Highlands Regional Medical Center.
Floyd County Jailer Stuart "Bear" Halbert says at the end of the day he holds himself accountable for his inmates.
"Well I'm the elected official here with overseeing the jail, and I'm, I mean I take responsibility for these people in the jail."
Halbert says inmates loved ones should not have to worry about them while they are behind bars.
"I just can't imagine the family, you know, thinking their child is securely in jail and something like this happens."
Halbert went on to say that Scottie Gibson was serving a twelve-month sentence and was set to be released next month.
An arraignment date has not been set for Scottie Gibson, but officials do say they expect it to be as early as next week.
3:00 p.m. Update
Police have charged a Floyd County inmate with murder.
Scottie L. Gibson, 23, of Prestonsburg is charged with murdering fellow inmate Adam Potter.
Police say the charge comes from physical evidence recovered during the investigation and statements at the scene.
10 a.m. Update:
Police have released the name of the inmate who died Tuesday.
We're told Adam Potter, 29, of Prestonsburg was taken to Highlands Regional Medical Center, where he later died.
An autopsy is scheduled for Wednesday.
This story will be updated
Original Story
Kentucky State Police are investigating the death of a Floyd County Detention Center inmate.
The inmate was taken to Highlands Regional Medical Center where they later died.
The inmate's name has not been released.
Officials are interviewing inmates who were in the cell with the deceased inmate.
Police say the inmate may have been in a fight before they died.
We will update this story as we learn more.