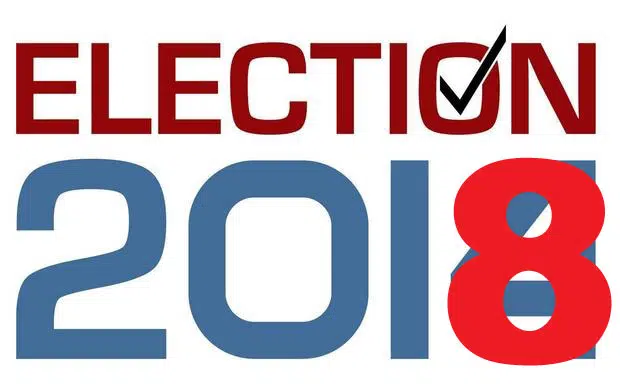 The Kentucky Primary was held on Tuesday and here in Letcher County we had several close races among the 62 candidates on the ballot. There were also several unopposed races and voter turnout was projected at 38% for Letcher County by the Secretary of State Grimes Office.
These are unofficial results and will be certified later today by the KY State Board of Elections.
In the Circuit Clerk Democrat race Mike Watts beat Larry Adams 2996 to 1625. Watts will now face Republican Janet Ratliff for Circuit Clerk in November.
For the PVA race on the democrat ticket it was Ricky Rose edging Randy Blair 2242 to 2196. Rose will now go against Richard Brown in November. Brown was appointed to finish out the term of the late Randy Hall.
A 3 way race for Letcher County Sheriff is now set for November as Mickey Stines beat Eugene Slone and Roland Craft for the democrat win last night in a very close race. Stines had 2254, Slone 2092 and Craft 234. Stines will now face Republican DL Hammonds and Independent Barry Engle this fall for Sheriff.
In the Letcher County Jailer's race it will be Bert Slone Jr going in as the successor to Don McCall who decided not to run in 2018. Slone picked up 1992 votes, Luther Tacket had 1403 and Kenny Anderson 664. There is no Republican opposition in November so Bert Slone Jr is the newly elected Letcher County Jailer.
Democrat Renee Campbell was re-elected Letcher County Coroner and was the top vote getter in the primary beating challenger Wade Fields 3736 to 750. Campbell faces no opposition in November.
Winston Meade beat Patty Wood for Letcher County Clerk 3606 to 955. Meade will face Republican Hatler Kiser in November.
We will have at least 4 new magistrates on the fiscal court beginning in 2019.
The Magistrate winners last night included in District 1 , the incumbent Bobby Howard beating Ben Fields 497-406 in a close one for the Democrat win. He will face Republican Jack Banks in the fall.
District 2 Democrat winner was Sherry Sexton who beat out former Letcher County Jailer Don McCall by 12 votes 230-218. Sexton will face Republican Brad Collie in November. Collie beat Roger Nease 176-100.
District 3 Magistrate Democrat winner was Emory "Fudge" Mullins who beat incumbent Woody Holbrook 476 to 374.
The Republican winner was Maverick Cook who beat Dallas Adams 195 to 99. Write in Candidate Deb Collier will also be a candidate for Magistrate District 3 in November.
In DIstrict 4, the Democrat Magistrate winner was William "Cheddy" Smith who beat Junior Banks 493 to 345. Smith will face Kenny Whitehead, who won the Republican race over Robert Sarge Howard 211 to 48. Incumbent District 4 Magistrate Keith Adams decided not to run in 2018.
In District 5, Benny McCall will be the new Magistrate as he beat Steve Addington 712 to 164. There will no Republican challenger in the fall to replace longtime District 5 Magistrate Wayne Fleming who decided not to run.
For the Constable races in Letcher County
District 2 winner was Brian Collins who beat John Doc Amburgey 331 to 249. He'll face Republican winner Austin Johnson in the fall. Johnson beat Robert Collins 175-119
There will be a new District 4 Constable as longtime incumbent Harvey Campbell lost to newcomer Terry Perkins 522 to 444. Perkins will not face any opposition in November.
In the District 5 Constable race to replace retiring longtime incumbent Hunky Hall it was Roy Triplett beating John F. Wyatt 439 to 349.
For the KY Court of Appeals 7th District Letcher County's Gene Smallwood came in 3rd overall for the 22 county race. The top 2 of the 6 candidates will vie for the position this fall and that will be David Barber and Larry Thompson. Barber has 22, 744 votes, Thompson 19, 159 and Smallwood 17,705. Smallwood won Letcher County by a wide margin with 4,452 votes.
For local election results throughout eastern KY CLICK HERE.