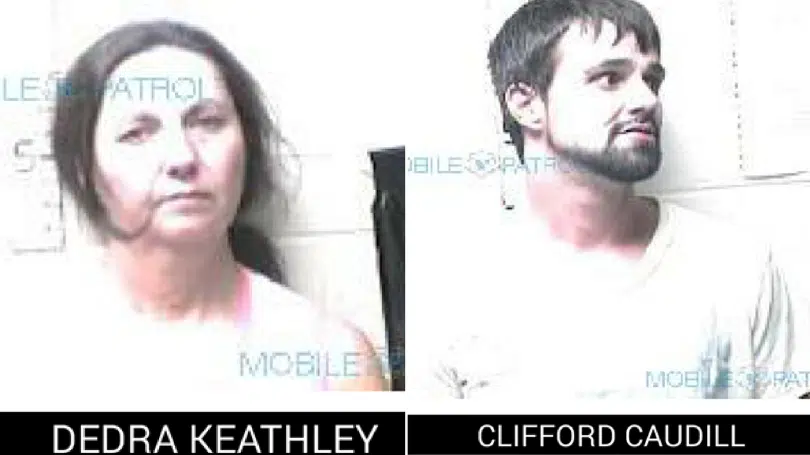 Breaking News:
A missing person investigation led to two murder arrests Wednesday night.
Kentucky State Police were looking into the disappearance of Ricky Gibson.
While talking to Dedra Keathley and Clifford Caudill during the investigation, police learned that a fight happened at a home in Neon in Letcher County.
Keathley, Caudill and another person allegedly got into a fight with Gibson. While fighting in the bathroom, police say Gibson was shot and killed.
Officials say Keathley, Caudill and the third person present then moved Gibson's body to hide the evidence.
It is unclear whether Gibson's body has been found.
Keathley and Caudill were charged with murder and tampering with physical evidence. Both were taken to the Letcher County Detention Center.
There is no word on the third person involved.
Pic courtesy WYMT.