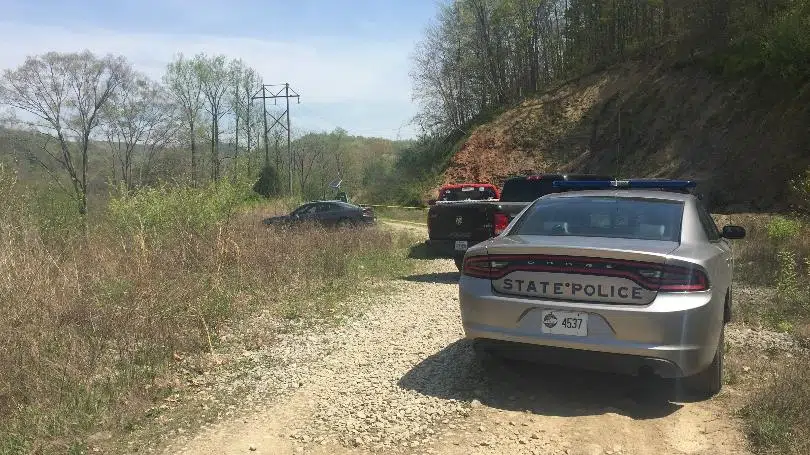 Kentucky State Police say a body was found in Letcher County Thursday afternoon.
The body was found on Haymond Hill Road off a gas road.
The Letcher County coroner was on the scene.
Police identified the body as Ricky Gibson, who was allegedly murdered.
Police say they found Gibson's body after an interrogation of the murder suspects led them to search in that general area.
Pic courtesy of WYMT.