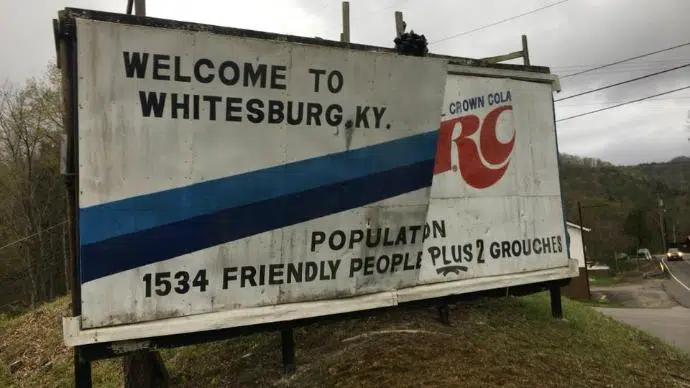 After gusty winds blew through Whitesburg Tuesday, a sign that has been in the city for generations began to fall apart.
"It's just an iconic sign", said Chris Caudill, Constable and City Utilities Supervisor. "You know, it's part of everybody's childhood. It's part of my childhood, my friend's childhood, and my children."
Gust winds damaged the sign Tuesday. Officials say it has been welcoming people to Whitesburg for more than 60 years.
"We're going to take them down through our tourism", said Letcher County Judge Executive Jim Ward. "And we're going to try to restore them, and put them back up somewhere here, close by so that you can see them as you come into town."
But one part of the sign is on everyone's mind. People debate over just who the 'two grouches' are in Whitesburg.
"1,534 friendly people and one grouch, well something changed and somebody made somebody mad I guess", said Caudill. "And they went ahead and put two grouches on it. So who knows."
Others in the community have guesses of their own.
A Go Fund Me page has been set up by Letcher County Tourism to seek donations to restore the sign.   CLICK HERE to donate!