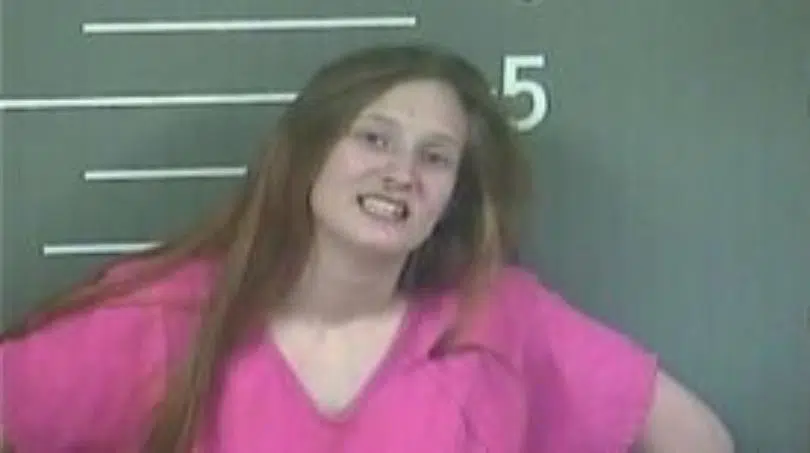 Kentucky State Police say they were called to Hurricane Creek Road Saturday where Sanatana Hall was on the ground in front of a home and screaming for John Hall to let her in.
Hall's arrest citation says her family told her John Hall wasn't home because he was in jail.
John Hall is charged with murder in the March shooting of Pikeville Police Officer Scotty Hamilton.
When a trooper arrived, police say Santana Hall was clearly intoxicated and began cursing at the trooper.
The trooper went to detain Hall when she hit the trooper in the back of the head, according to Kentucky State Police. She continued swinging and was hit once by the trooper before she became compliant.
Hall was taken to the hospital to be treated for her intoxication and was then transported to jail. She's charged with assaulting a police officer, resisting arrest, disorderly conduct, and public intoxication.