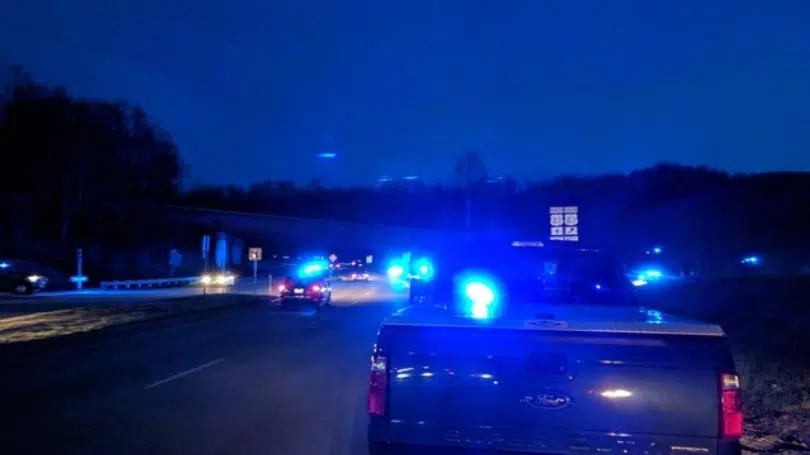 Virginia State Police report one man is dead after he was shot by a Wise County, Virginia Sheriff's Deputy Monday night.
VSP confirmed the death at 9 p.m., three hours after a spokesperson said a deputy first spotted a truck driving erratically on Old Route 610.
"The deputy activated his emergency lights to initiate a traffic stop on the pickup truck, but the driver refused to stop and sped away," VSP said in a news release. "As the pickup truck entered the southbound entrance ramp to Route 23, it stopped in the travel lane. The adult male driver exited the truck armed with a shotgun. The Wise County Sheriff's Deputy fired at the male subject. He died at the scene."
Commonwealth Attorney Chuck Slemp said its the first officer-involved shooting case in his administration. Slemp was elected in late 2015.
VSP said its Bureau of Criminal Investigation's Wytheville Office is investigating at the request of Wise County Sheriff R.D. Oakes.
Pic courtesy of WYMT.