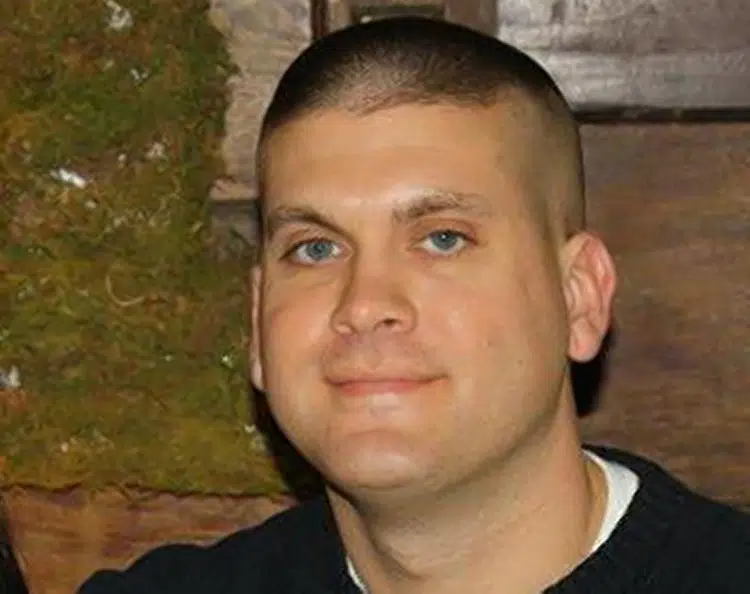 Thousands of people, including police officers from around the country, turned out to honor the Pikeville Police officer who was killed in the line of duty last week.
There many who had worked with Scotty Hamilton who spoke his love of life, and his love for his family, how he was so excited to be a dad.
Following the funeral service at the Expo Center, a funeral procession made its way to Hambley Boulevard, with police officers and members of the community lining the road to say their final goodbyes.
A trust fund has been set up for Officer Hamilton's infant daughter. You can contact Community Trust Bank in Pikeville for information on how to make a donation.
The officer was killed last week while on patrol, leading to a nearly 2-day manhunt for the suspect. 55-year old John Russell Hall was arrested Thursday and appeared in court Friday to be arraigned on murder charges.
Two men and two women face charges for helping suspected cop killer John Russell Hall after he allegedly shot and killed a Pikeville Police officer last week.
Court Documents show that Hall called 39-year old Michael Sloan and 37-year old Amanda Dotson and asked them to pick him up, which they did. They brought him to the Stoney Brook Drive home of 53-year old Gregory Sloan. Jeanne Blackburn was also at the house and knew Hall was wanted in connection with the shooting.
They each face a count of hindering prosecution.