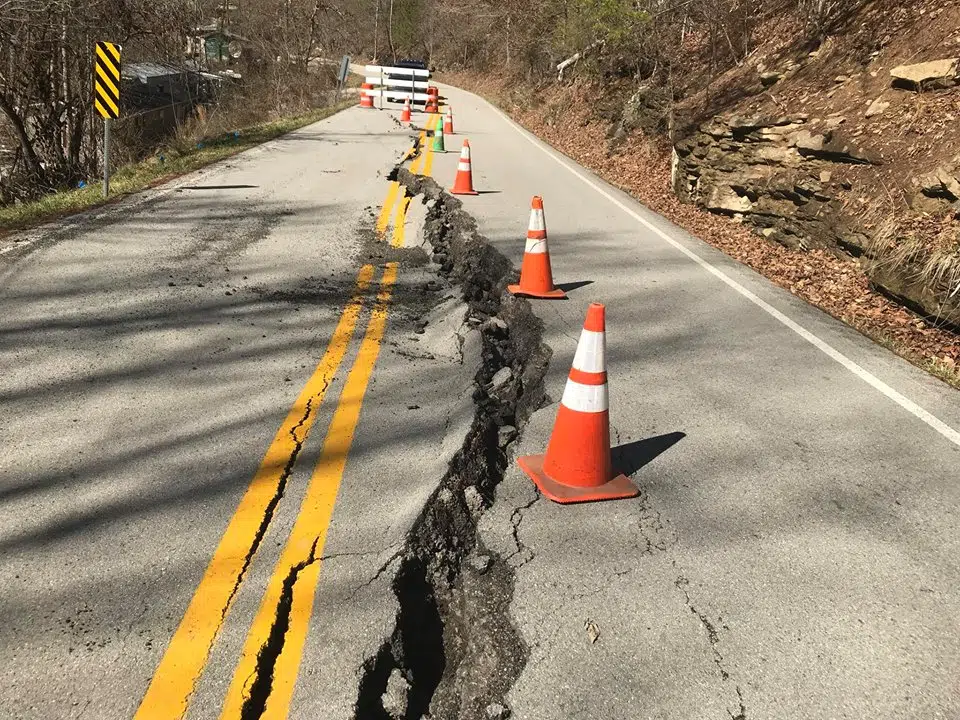 Highway District 12 Transportation Engineer Supervisor Steve Green announced that work to fix an embankment failure on KY 588 in Letcher County between the communities of Premium and UZ will begin today, Monday, March 19 and last three to four weeks. Red lights will be set in both directions for traffic control.
"It could take longer, depending on the weather," Green said. Geotechnical Services International is using the soil nail technique to make the repairs.
Flagmen from Letcher Maintenance will provide traffic control while drilling. Traffic delays could last as long as 30 minutes during the daylight operations. Temporary traffic signals will control traffic flow at night to direct motorists until the work is finished.
Green said, " We want to caution drivers to pay attention when approaching the work zone, reduce their speed, and watch for workers and heavy equipment. Oh behalf of District 12, we want to thank everyone for their patience and understanding during this time."
Pic courtesy Amelia Fields.