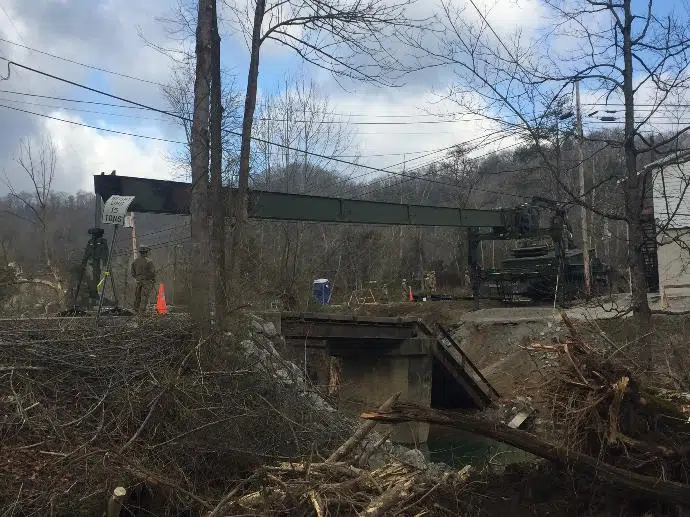 Last Wednesday morning, a Letcher County bridge collapsed. The bridge is off Highway 7, at Perkins Branch.
The Kentucky National Guard stepped in to offer a bridge.
The National Guard is now taking the bridge back.
"We want the bridge but there is no way that we can live up to the agreement with what they want us to do," said Letcher County Judge Executive Jim Ward.
Ward said there is a long list of requirements for the bridge to stay in place including inspections, only letting emergency vehicles pass, and stationing an officer at all times.
"We have to put armed guards here so no one walks across it or civilian traffic does not cross it," said Ward.
 For the 25 families living on the other side of the bridge, they continue hoping for a permanent solution.
Officials with the Kentucky National Guard said the requirements are all safety measures.
---