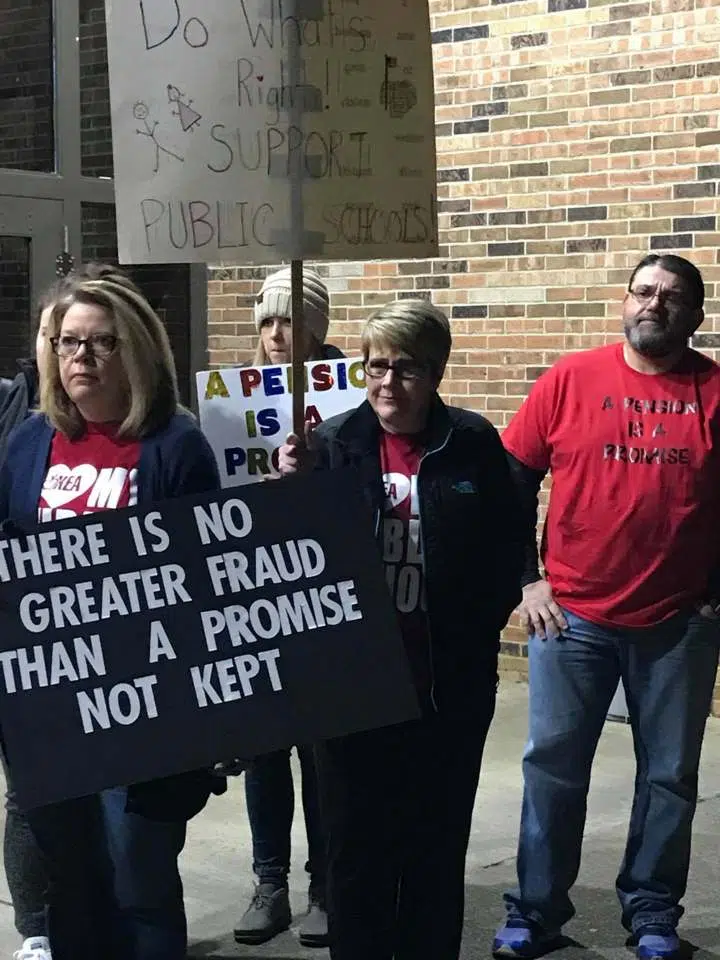 The Letcher County teachers, state workers and supporters have planned a rally this Monday March 19th on the Whitesburg Bypass to take a stand against Senate Bill 1 in the Kentucky Legislature.  .
A message from their Facebook event page says:
Bring your signs! Wear your Red! Join us as we Line the Whitesburg By-Pass starting at Rite-Aid to spread awareness about the crisis revolving around Public Education Funding, Public Pensions and Benefits.
On Monday March 19th, starting at 5PM we are asking all teachers, ESP, State and County workers active our retired to come wearing red, packing signs and stand with us in solidarity to spread the word about the funding crisis in our state. If anyone else would like to join us we would love to have you.
For more information contact Regina Brown or Juanita Spangler.
CLICK HERE for a link to their Facebook Event Page.